It seems fitting as we approach the end of a year which saw the passing of the novelist Buchi Emecheta, that we also pay respects to George Braziller and Clive Allison – two figures from the publishing world who were important in Buchi Emecheta's career.
In March this year George Braziller died in New York at the age of 101. George Braziller Inc – his iconic publishing company founded in the 1940s, was and still remains the publisher for Buchi Emecheta's novels in the United States. George Braziller was not only a publisher to Buchi but a personal friend, a mentor and a fan of her home cooking.
("Mr Braziller searched the world for promising writers – bringing the work of Jean-Paul Sartre to America – and gave new life to historic manuscripts." ROBERT D McFADDEN NY, Times March 17 2017)
---
Clive Allison who died in July 2011, was along with the indomitable Margaret Busby, the other half of the innovative publishing partnership Allison & Busby, which was so instrumental in the launch of Buchi Emecheta's career. Founded in 1967, the couple's youthful energy and radical choices for new writers allowed them to carve a space for themselves in the world of mainstream British publishing. Buchi wrote warmly of Clive in her autobiography Head above Water – particularly about his caring side and the devotion he showed towards his ailing mother.
They will both be sadly missed. S.O.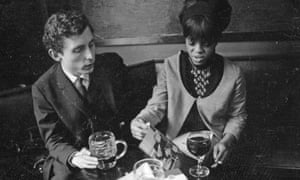 https://www.theguardian.com/books/2011/aug/03/clive-allison-obituary